This post is also available in:

Deutsch
Mubea: visionary, striking, without compromise. Mubea has presented two unusual E-Bike concepts and has given us a glimpse into the future of E-Mountainbikes.
Concept E-Bike – plush performance and lots of carbon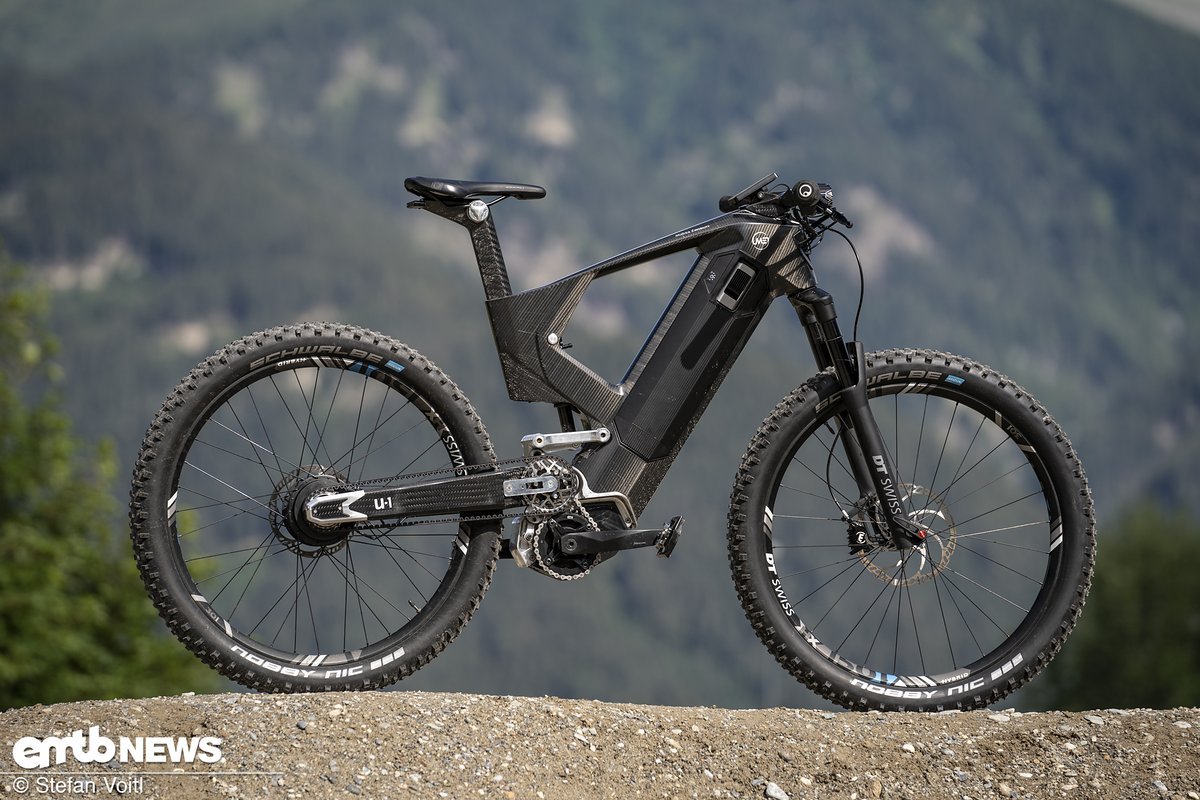 #
Mubea concept E-Bike
- this is what the lightweight specialist imagines the future of eMTBs will look like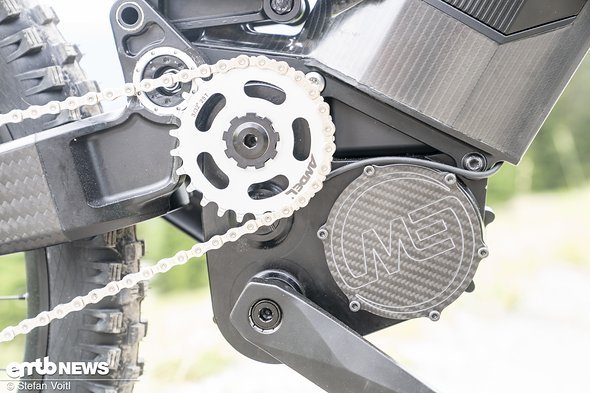 #
The compact motor, developed by Mubea, has an 8-speed gearbox and provides up to 4 kW of power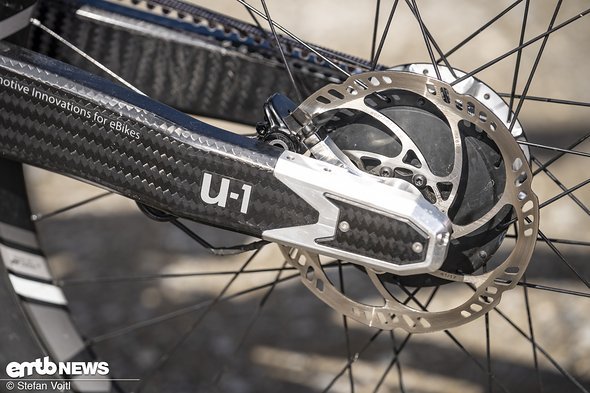 #
The brake mount disappears almost completely behind the swingarm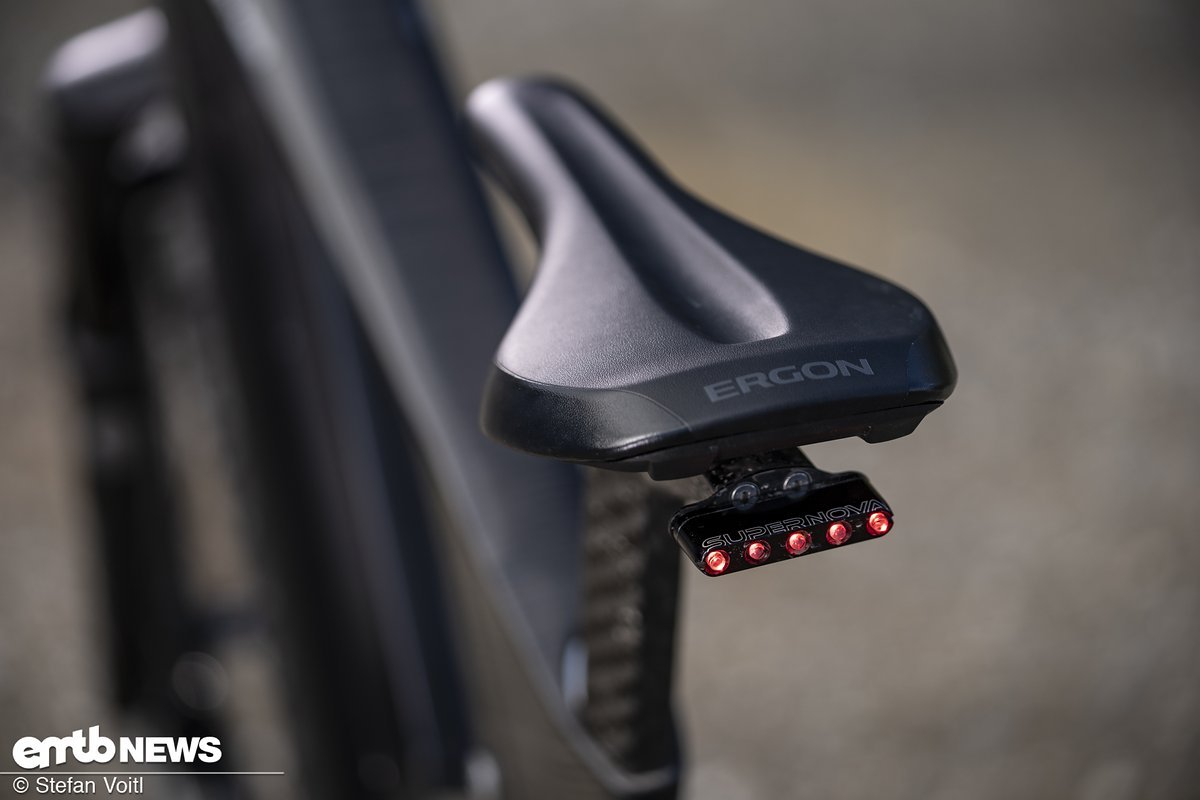 #
Future E-Bikes will all have integrated lights from the factory
- at least that's what Mubea thinks
Visionary. Striking. Without compromise. The future?
Mubea (the shortened name for Muhr und Bender KG) is likely unknown in the world of E-Bikes. The company has traditionally supplied the auto-industry with complex, lightweight car and chassis parts. There Mubea is a world leader, but Mubea arrived at the Eurobike Mediadays sporting two ready-to-ride concept E-Bikes with incredibly unique looks. One of them caught our eye: an E-Downhiller with upside down DVO forks.
"We want to create vehicles for a mobile future. E-Cargobikes and electric solutions for urban transport are what we have on the agenda now. Our concept E-Bikes show what we are capable of and will foster the interest of potential industry partners" Martino Lupo, Project Manager and Head of Sales at Muhr und Bender KG.
Wherever you look on this concept you'll find something made out of carbon. The futuristically shaped frame was designed and manufactured by Mubea Carbo Tech in Salzburg. The voluminous downtube is designed so that you can ride this eMTB without a battery too — whether you really want to do that is another question. The battery, developed and made by BMZ, weighs a hefty 7 kg, but features a large 1130 Wh capacity. Combined with the motor and drivetrain that makes a hefty package with the complete bike weighing in at roughly 29kg, though we imagine that could be reduced slightly on a production bike. Mubea's aim is to create a carbon frame that can, at least in part, be manufactured on an automated line, as well as allowing production to be brought to Europe.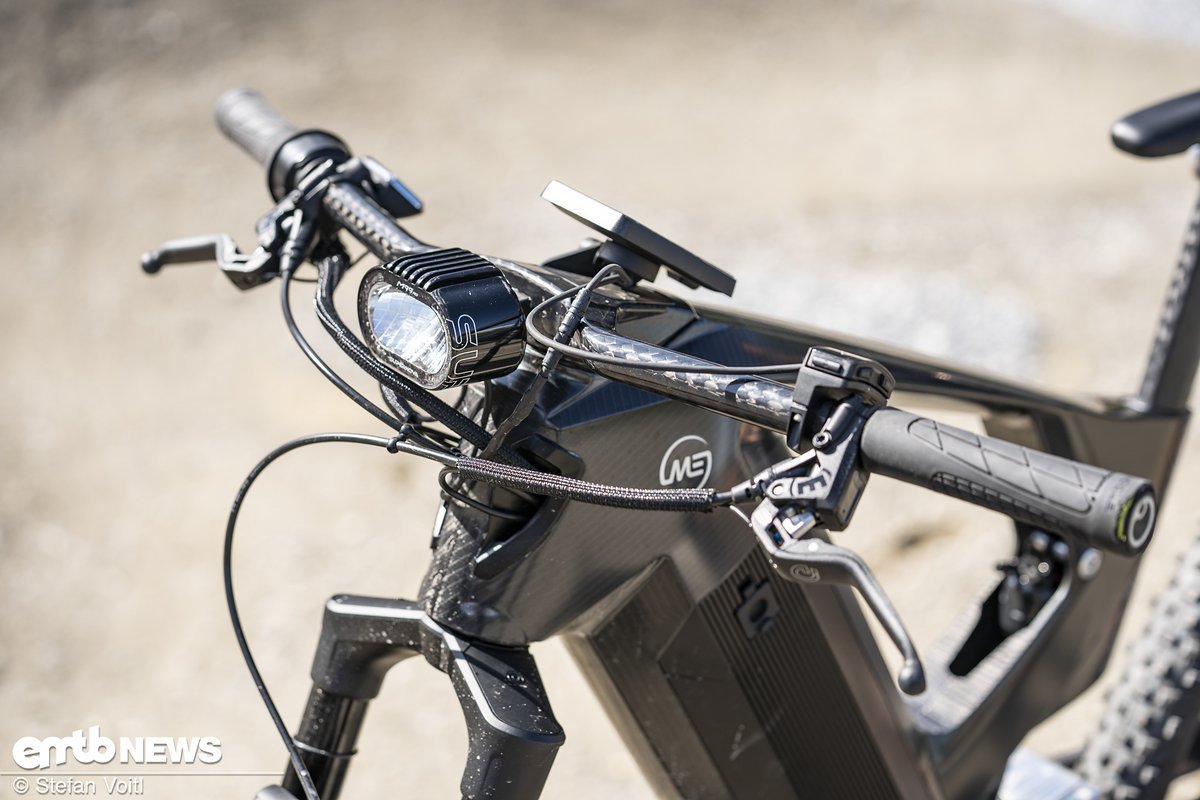 #
The bars were made in-house as well
- along with the integrated display the large headlight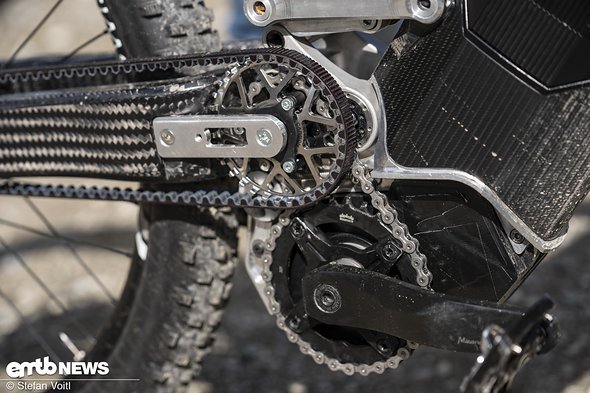 #
The compact motor provides up to 4 kW power
- and puts that down through a Gates belt drive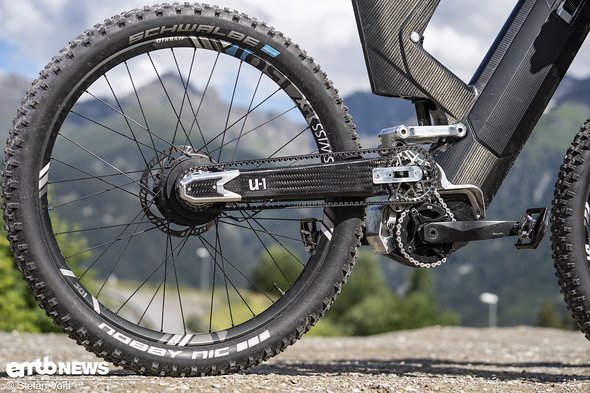 #
No seat stays
- Mubea has created a unique look here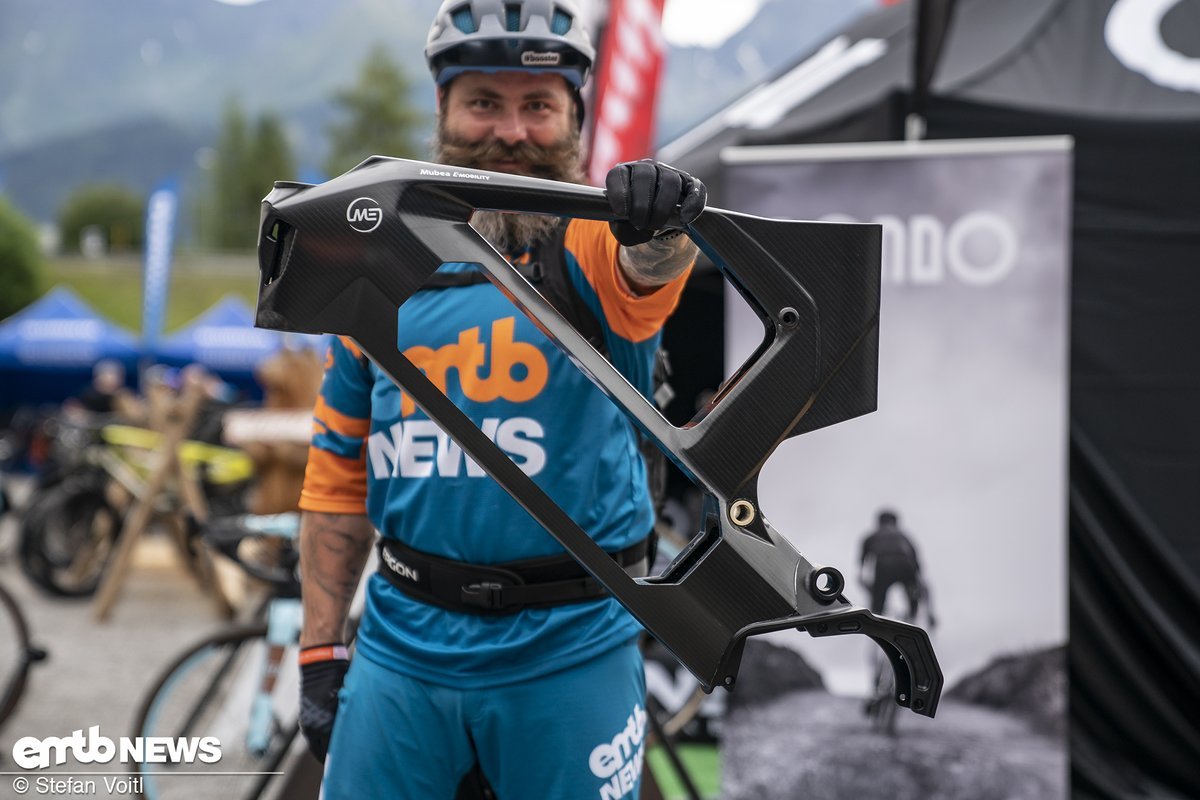 #
Even as a concept this frame is incredibly nicely finished
Along with the high-end carbon frame, Mubea has designed a 10 Amp quick-charger that can completely charge the battery in 2.5 hours.
The motor has also been developed in-house. It incorporates an 8-speed gearbox that can be shifted both under load and when stationary. The shifting times can be adjusted through software. The compact motor actually reminds us a bit of those from Ego-Kit, and offers up to 4kW power.
Mubea doesn't see itself as a manufacturer of E-Bikes, but is looking for partners in the industry that it can work together with. Mubea is using the concept-bikes to showcase its talents in product design, development and production.
For more information: www.mubea.com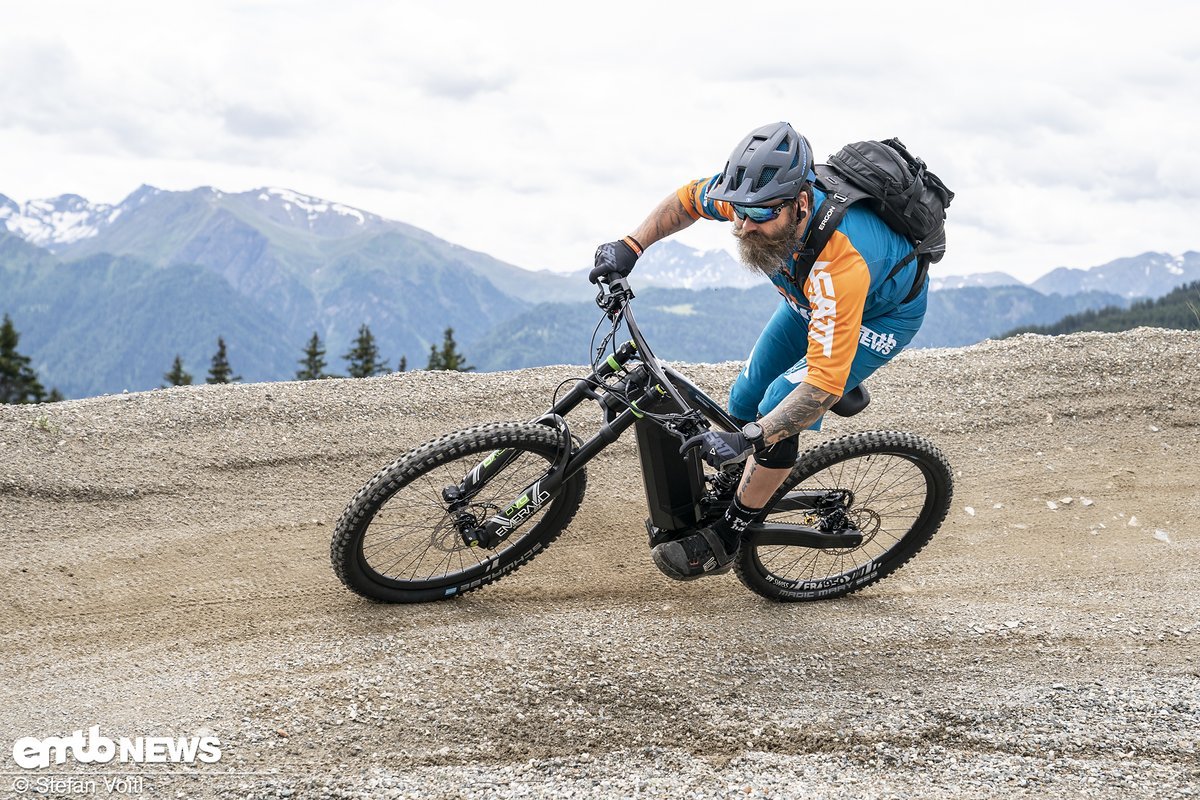 #
The Mubea eMTBs are still prototypes
- but we were able to take them out for a quick test ride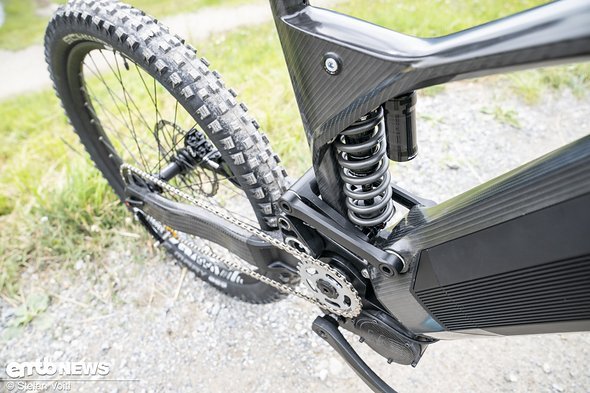 #
The E-Downhillbike has a coil shock and 200 mm travel front and rear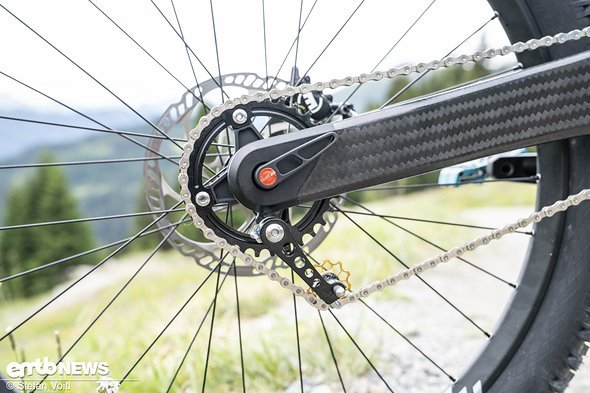 #
With a gearbox in the motor, the E-Bike needs a chain tensioner to keep everything running smoothly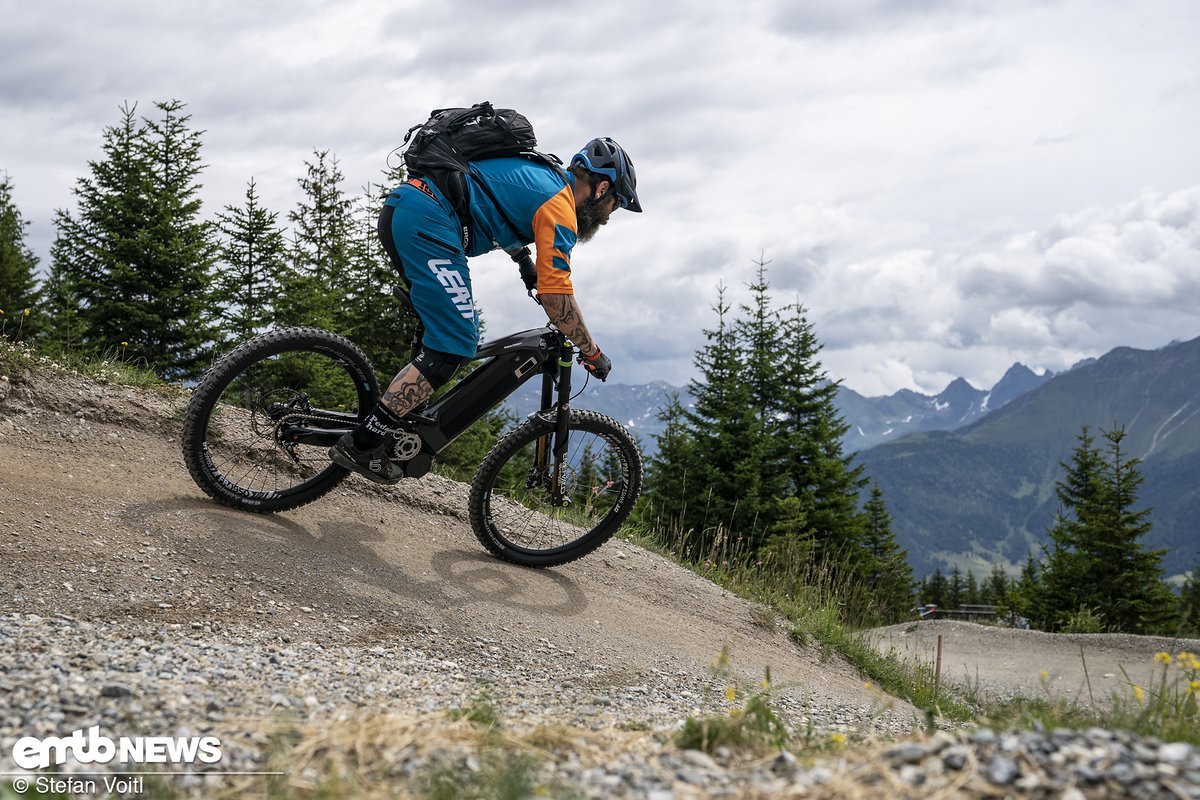 #
A burly, hefty E-Downhillbike with a lot of stamina
Opinion @eMTB-News.de
Impressive and forward-thinking is how we would describe this concept E-Bike from Mubea. The automobile industry supplier has arrived with a fanfare to show what it is capable of and what the future of E-Bikes could look like. The huge 1130 Wh battery capacity, powerful gearbox motor and the stiff carbon frame would likely be appreciated by those looking for a burly, capable E-Downhiller.
P.S. Mubea is looking for partners in the bike industry. Does anyone out there want to make this concept bike a reality?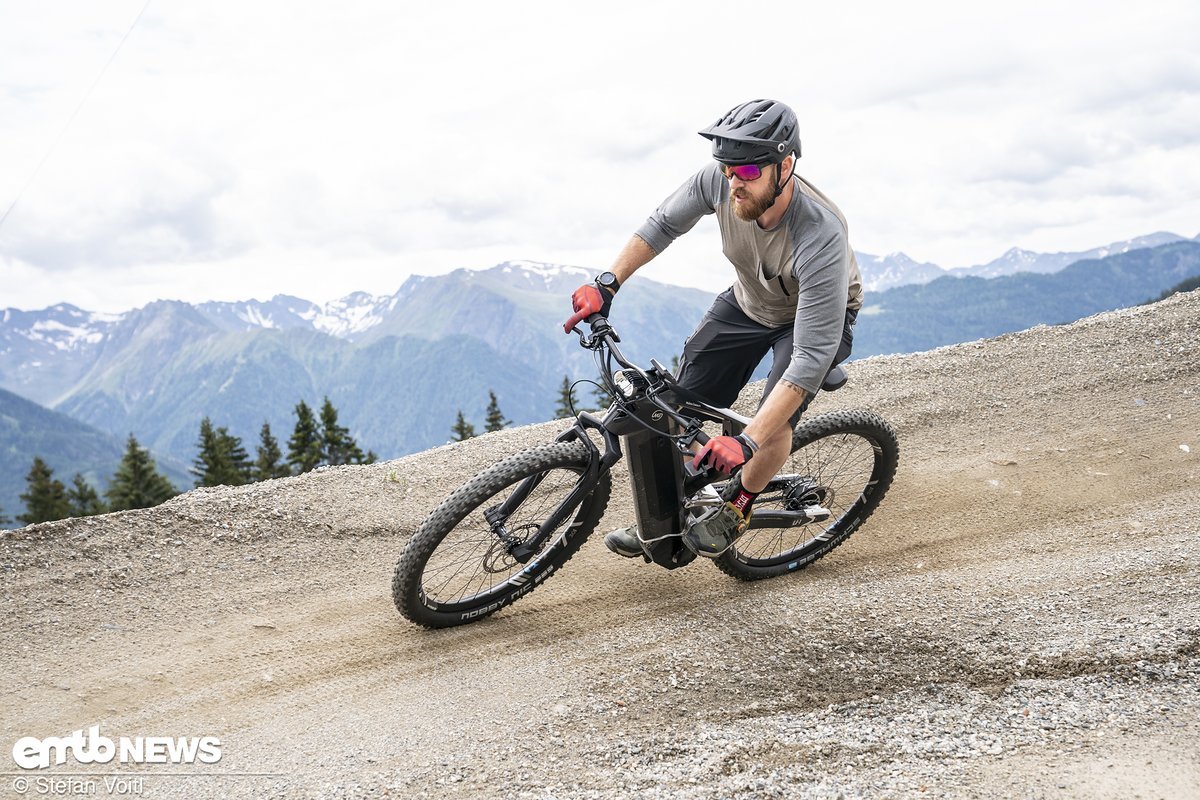 #
The prototypes were rideable and actually very close to looking production ready
What do you think of the Mubea concept E-Bikes?
---
More news from Eurobike 2018
This post is also available in:

Deutsch