This post is also available in:

Deutsch
Eurobike 2017: The eVERB AMP is GT's first foray into the eTrailbike market. The American brand presented us this eMTB slightly away from the exhibition halls. The drivetrain is based on the proven Shimano Steps E8000 motor, whilst significant value has been put on creating individual kinematics and a unique design for this eBike.
Inhalt
eVERB AMP – Summary
With the eVERB, GT is presenting a 130mm E-Trailbike that splits opinion even at a first glance. The kinematics and linkage have been designed with one primary goal: a constant progressive spring curve. However we will have to do some testing before we can understand what this means for the ride in practice. Unfortunately during the course of the presentation we weren't able to take the eVERB out for a spin. The motor used is the steadfast unit from Shimano – no major experimentation here. The Steps 8000 system gives controllable and predictable support and helps the eMTB feel agile and lively. Overall, this well specced eBike with its 130mm travel platform should guarantee fun on the trails.
The GT eVERB AMP will be priced at 4.499 €, the eVERB CURRENT will be 3.799 €.
eVERB – Geometry
eVERB – Components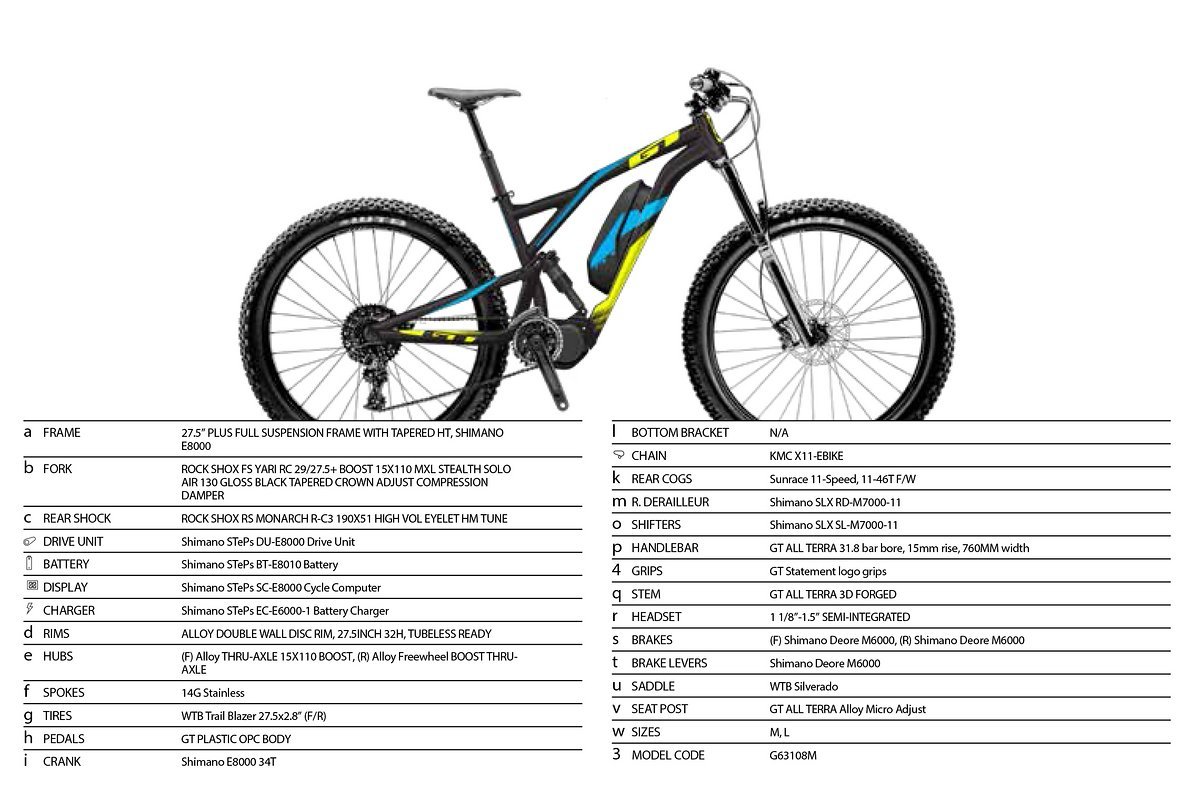 #
GT eVERB AMP Components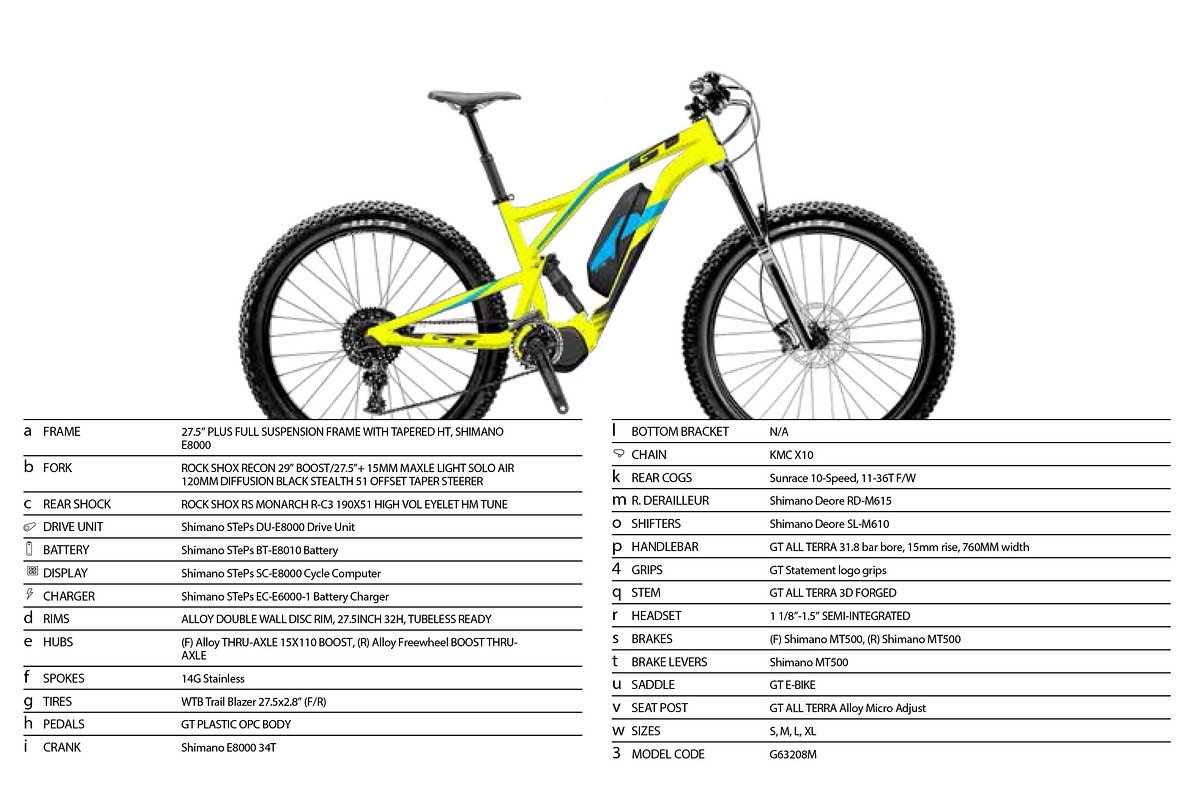 #
GT eVERB CURRENT Components
Opinion @eMTB-News.de
The key details of the GT eVERB sound interesting to us. With the listed component spec and pricing GT has also scored a point. However, we will have to wait to see how this bike actually handles on the trail before we can really form an opinion. Truth be told, we would really like to take a closer look and investigate the unique suspension design in more detail.
What do you think of the new GT eVERB AMP?
---
More information
Webseite: www.gtbicycles.com
Text & Edit: Rico Haase | eMTB-News.de
Images: Thomas Fritsch
All Eurobike 2017 Articles
This post is also available in:

Deutsch