This post is also available in:

Deutsch
What to do when your trousers get caught in the chain or you constantly need to crick your neck to check the traffic around you? Along with E-Bikes, jackets, locks and helmets there's lots of other useful products for your urban journeys. We've put together some tips for you.
Inhalt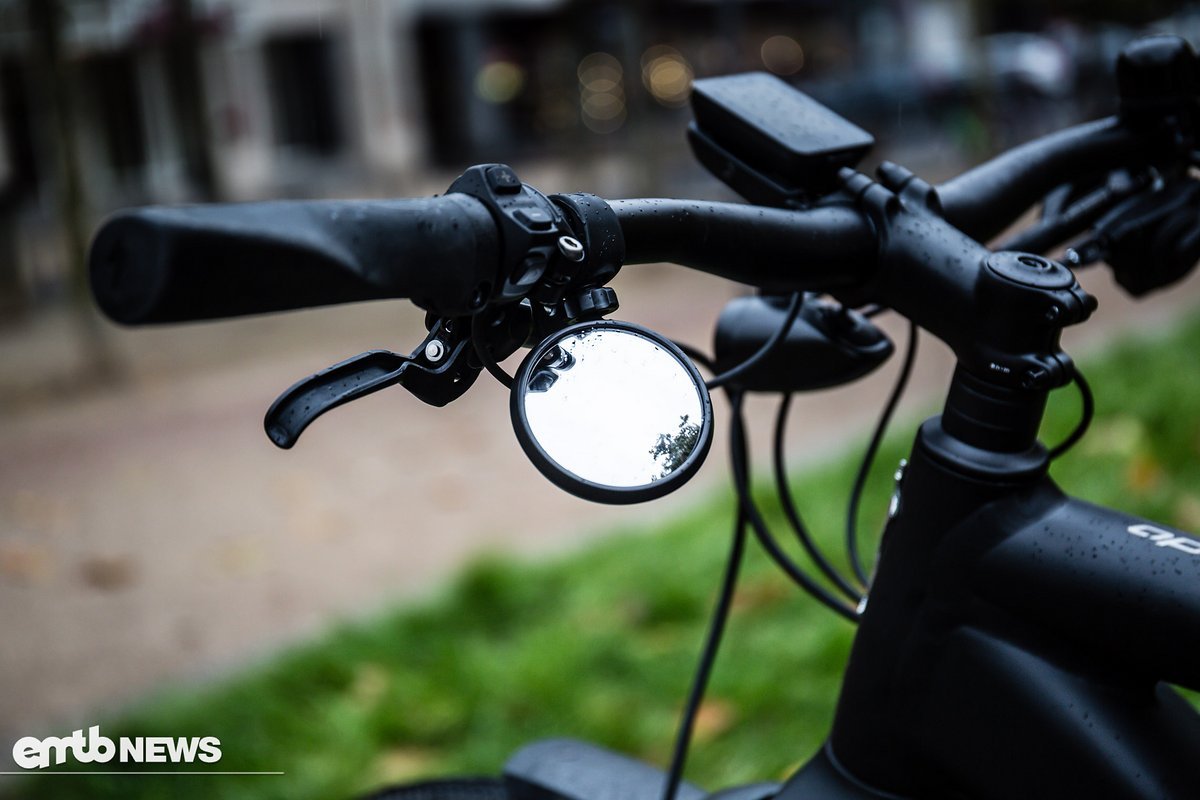 #
Good view, thanks to the Guee i-SEE rear-view mirror
Despite its diminutive size, this mirror from Guee covers a huge field of view thanks to its convex shape. In busy traffic, we learnt to love this little life-saver. Price: € 6.95
360 degree horizontal adjustability
Mirror angle can be adjusted by +/- 20 degrees
Tool-free fitting
Elastic mounting band fits lots of different bar diameters
Shatterproof
Material: PMMA
Measurements: 57 x 57 mm
Mounting clamp: 22.2 – 35 mm
Weight: 74 g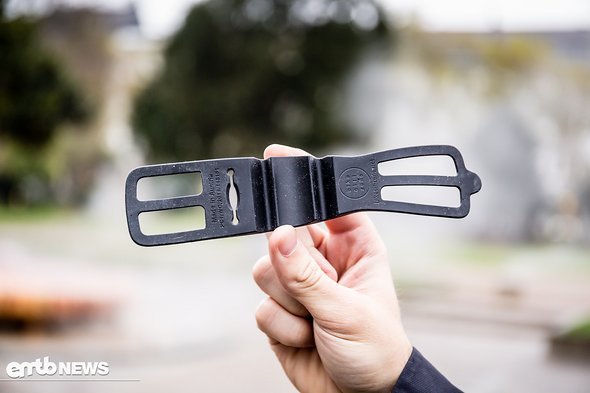 #
The FINN phone mount is made from durable silicon…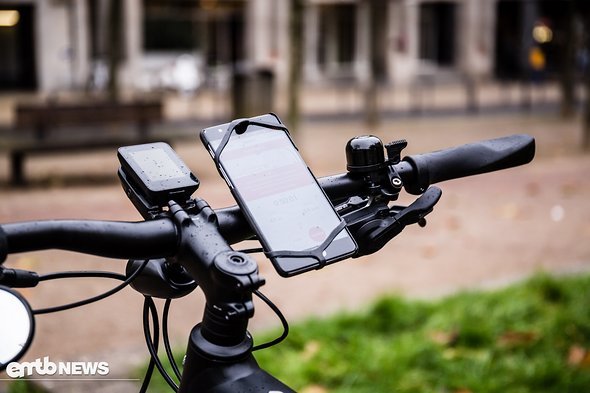 #
…and makes mounting your smartphone child's play
There's lots of phone munts available, but this is one of the more Spartan options that we've seen. This silicon mount lets you mount your smartphone quickly and easily to your bars. This stable mount stays secure and conforms well to your bars thanks to the flexible silicon. Price: € 8.90
Works for any smartphone
Fits in your pocket when not in use
Made from flexible silicon
Made in Austria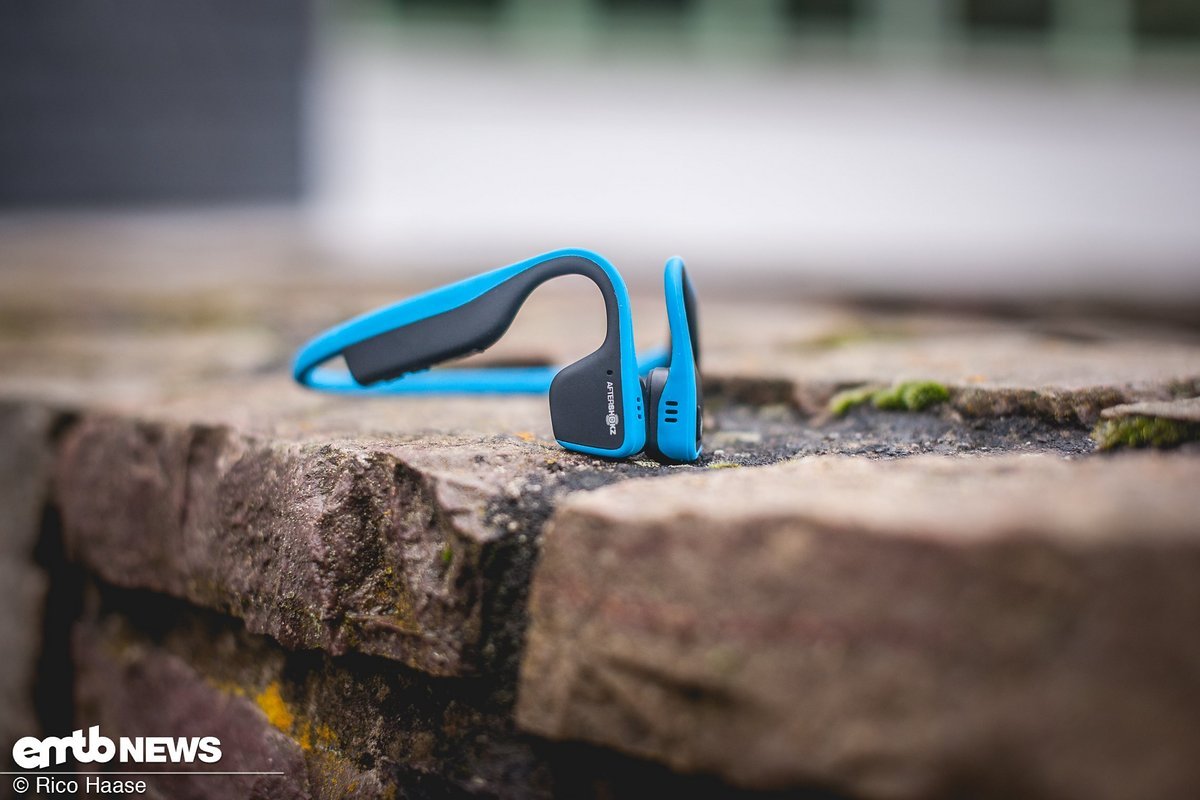 #
Perfect for your commute or training: Aftershokz Open-Ear headphones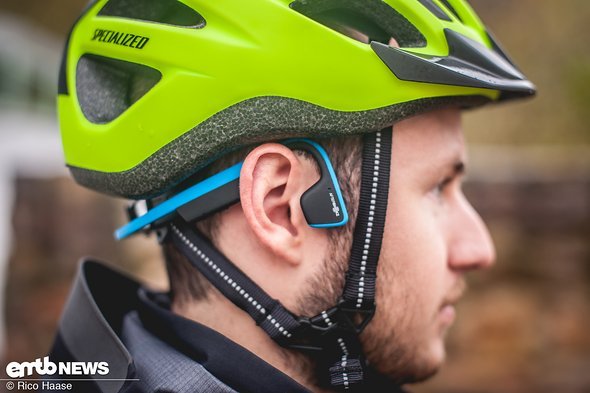 #
The Open-Ear headphones sit in front of your ear and conduct sound through your cheekbones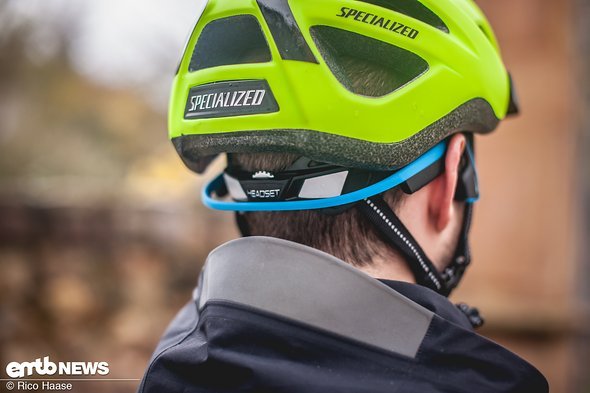 #
Der leichte (36 g) Kopfhörer sitzt gut unter dem Helm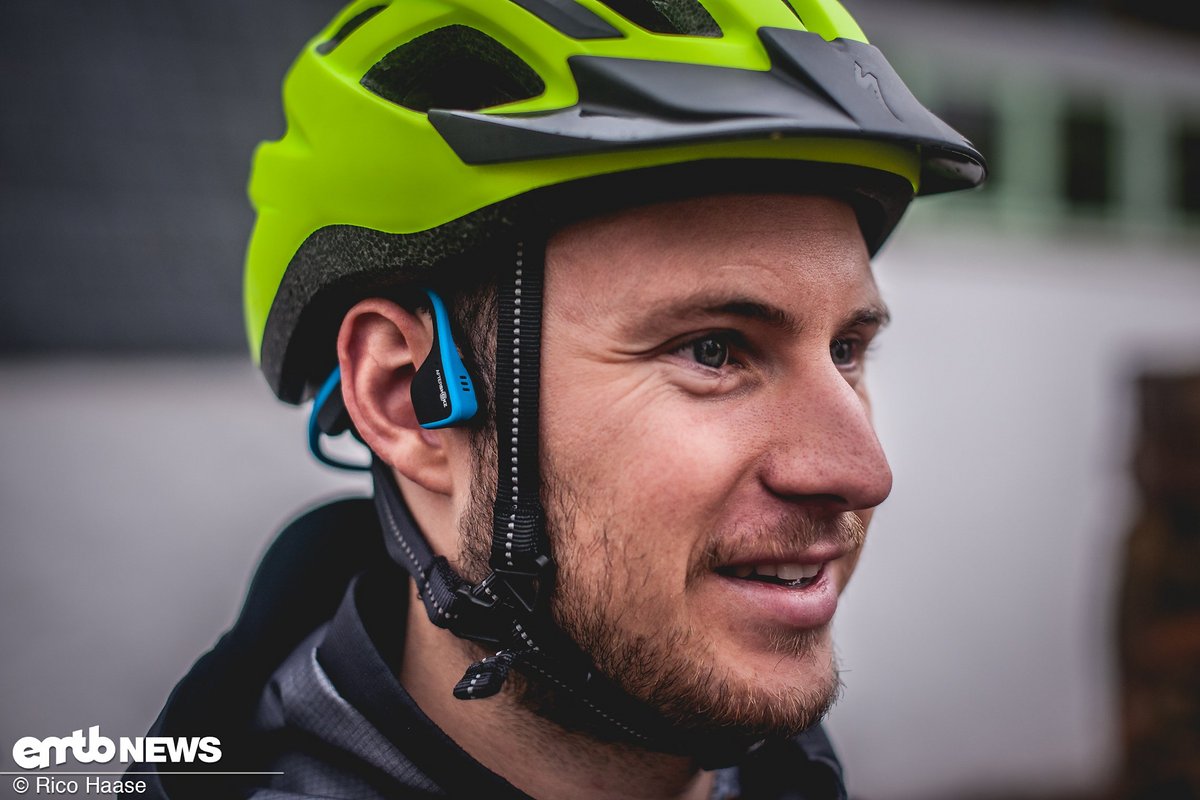 #
Hear music and your surroundings at the same time
- no problem with the Aftershokz Open-Ear headphones
The lightweight (36 g) and comfortable Aftershokz Trekz Titanium open-ear headphones connect to your phone via Bluetooth and conduct the music through your cheekbones. Bone conduction technology, lets you listen to music without plugging your ears – meaning you stay aware of your surroundings, and most importantly, aware of traffic.
The Bluetooth connection means there are no cables to tangle or get in the way when you're wearing these flexible headphones. They're well suited to sport in general and are water- and sweat-resistant to IP55.
Price: € 89.99
Open-Ear Technology
Bone Conduction Technology – sound is conducted through your cheekbones
Audrey SaysTM voice control
Sweat resistant
Water resistant
Bluetooth
Frequency range: 20 – 20 000 Hz
Battery: Lithium-Ion (integrated)
Run-time: 6 h
Weight: 36 g
Trouser-clips are useful for preventing your right trouser leg from touching the chain, getting dirty or even getting shredded by the chainring. The one's we've got here are from "Fahrer", a company based in Berlin. The company recycles old truck tarpaulins and makes new products from them. Every BAND is handmade, with a reflective strip and high-quality Velcro closure. Each one will be a little different, giving yours its unique identity. In the dark, the reflective strip improves your visibility and hence safety in traffic.  Price: € 14
Colour: dependent on availability
Material: recycled truck tarp / boat cover / vinyl banners
Length 47 cm, Width 5 cm
Design and hand-finished in Berlin
Safe commuting – have you got any additional tips?
You can find all the other articles from our Urban Special here:

---
Further information
Website: www.emtb-news.de
Text & Edit: Rico Haase, Benedict Pfender | eMTB-News.de
Photography: Thomas Paatz, Rico Haase
This post is also available in:

Deutsch